Planning to build a gardening, lawn mowing or landscaping business? It's always a good idea for people who have a passion for gardening. However, starting a gardening business requires a lot of preparation - such as the purchase of gardening tools.
In this guide, GarDepot will help those looking to build a gardening business gain insight into the various basic gardening tools necessary.
What tools are needed for the gardening business?
There are many different kinds of gardening services such as planting, landscaping, lawn care, etc. Although different gardening businesses require investment in different tools, there is always some equipment that can be used for all gardening tasks.
Long Handle Garden Tools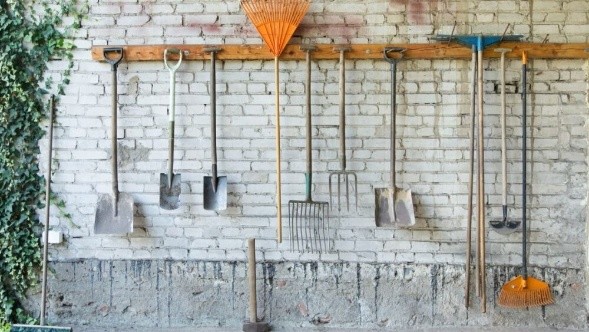 Shovel: A great tool for gardeners, the spade is a versatile tool for use in and around the garden. Shovels are used to dig and move materials. Use a shovel to dig holes, shift plants, pry up rocks and stumps, or break up compacted soil. When purchasing shovels remember to choose products made of corrosion-resistant materials such as stainless steel, as well as having sturdy, balanced handles.
Rake: The teeth of rakes are designed to spread and collect material around or level the soil. Rakes are commonly used to spread, collect or level soil, mulch, compost, gravel, fallen leaves and other garden debris. Rakes are usually made of steel or hard plastic materials, the former designed for tough jobs and the latter for lighter work.
Fork: Gardens are designed to break up soil before planting, move material, and remove plants without damaging the roots. Garden forks are commonly used to apply fertilizer, manure and compost around plants, move hay, and collect large garden debris into a neat pile.
Short Handle Garden Tools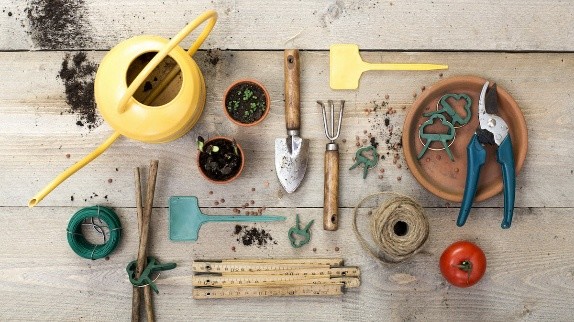 Hedge Shears: Hedge shears have long, narrow blades and short handles. This tool is designed to cut and trim hedges, as well as shape bushes and shrubs into topiary. Hedge shears are quite versatile and are an essential tool for landscaping services.
Hand Pruners: The hand pruners are used for pruning, trimming and cutting fine branches, twigs, live and dead bodies up to 1CM in thickness. It is commonly used for propagating cuttings, transplanting, repotting, and pruning small plants such as succulents, bonsai, etc. For gardening endeavors that include growing flowers and potted plants, it is always worth investing in hand pruners.
Trowel: The basic trowels are small gardening tools that are commonly used to clear gaps between plants, pull out plants, and remove old stems. If someone asks what tool is best for growing and caring for small fruits, vegetables and plants, hand trowels are definitely the best answer. They enable gardeners to till the soil or transplant plants without damaging their roots.
Is a gardening business profitable?
Today, more and more people are turning their hobby into a career. This is certainly the case with gardening, which can be a business that brings in profit - as long as it is managed properly! With the quest for natural and organic living, the demand for gardening services will predictably increase as well. Remember, gardening tools will always make the job easier.
When it comes to choosing the best gardening tools for your business, choose equipment that is versatile and built to last. Choose tools with coated metal handles and those forged from corrosion-resistant materials. Avoid tools with flimsy handles or thin metal materials.
Gardepot is dedicated to providing quality wholesale gardening tools, and you can find various gardening guides on our website. Feel free to contact us with any questions or needs.