Autumn is here, the leaves are yellow and easy to fall. Everyone should be busy again. So, how to clean the leaves on the grass? Garden Tools Manufacturer tells everyone.
Tools you can use:
Vacuum cleaner, rake, broom, net, trash can, leaf extractor
Method/Step
vacuum cleaner
Vacuuming the fallen leaves on the grass should be the fastest, and it is very clean.
Network
Use a net to cover the top to prevent the leaves from falling further. Then swipe vigorously with a broom
Rake
Grab with a rake and grab it in the trash can.
Leaf suction machine
Or use a leaf suction machine, which saves effort and time.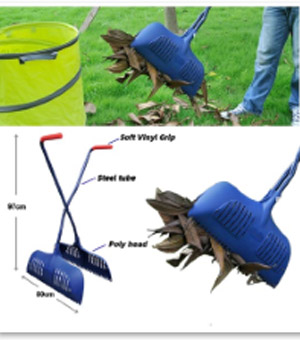 Long Handle Leaf Grabber
Long Handle Leaf Grabber
Material: Poly head, durable steel tube, soft vinyl grip
Function: Gathering up leaves, hedge trimmings of garden waste
Humanized design, convenient and easy to use
If you are interested in our products, please contact us.