Many people have turned their passion into a business, and gardeners are no exception. Starting a gardening tool store of your own is a great idea, but only if you find the right suppliers for your product purchases.
With so many suppliers to choose from, it's important to find a trustworthy wholesaler. In this guide, we'll provide some tips to help every gardening tool store owner source products properly. In addition to that, we will also explain why we are the best choice of gardening tools suppliers.
How to Start a Gardening Tool Store
1.Create Your Products
If you want to build your own brand of gardening tools, you need to identify the products you want to sell and then find the right supplier or manufacturer. You also need to consider and calculate the cost of purchasing the products to determine the price of the products.
2. Buy wholesale
The most important thing when purchasing products for your gardening tool store is to carefully select a reputable wholesaler. In most cases you can search on the internet or look for others' experiences from forums and social media. If you are not planning to start your own brand of gardening tools, then you can also work directly with a gardening brand that has its own product line and acquire products for sale.
3. Work with manufacturers
Working directly with manufacturers is a good idea because they often offer better prices. However, manufacturers have higher minimum order quantities and therefore require a larger investment when purchasing.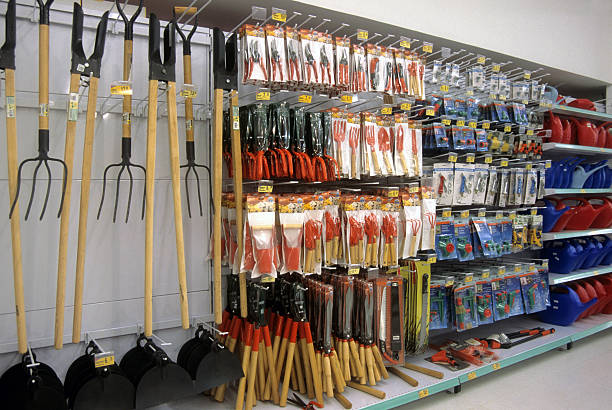 Why Choose Us to Source Garden Tools
-Experienced and reliable
As you can see on our website, we are a professional garden tool manufacturer with more than 14 years of experience. You can check out our about us page and explore the FAQ and customer reviews sections. After learning about our strengths, you will see that we are trustworthy.
If you have any interest or need for our products, feel free to contact us and ask questions. We have a professional and friendly sales team that will provide each customer with a customized quote. Total cost of production, shipping costs, and warehouse management and delivery process, etc. We can provide answers to all these questions.
-Support for sample inspection
As a quality-conscious manufacturer, our goal is to provide our customers with gardening tools that satisfy them. Therefore, after submitting an order, we provide samples of the completed design. You can check the quality and appearance of the samples, and after confirming that they meet your requirements, we will proceed with the production of large quantities.
Through sample inspection, you will confirm our reliable manufacturing capability and sincere and considerate service. We are the best partner you can choose when starting your gardening tool store.
We always welcome bulk orders and long-term cooperation. It is our goal to give our customers a good experience and help them stay on top of their own business.
Starting a gardening tool store is not an easy task, especially since sourcing products can be tricky. However, Gardepot can be your trusted gardening tool manufacturer. Together with us, you'll have the confidence to grow your gardening tool store.