Having the right pruning tools for your tasks will make gardening easier and make your garden healthier and more beautiful. Start with high-quality, well-made cutting tools that are kept sharp and rust-free - clean cuts will ensure your plants recover quickly and look better than ever.
What pruning tools does every gardener need in his or her garden? Here's our list!
1. Hand pruners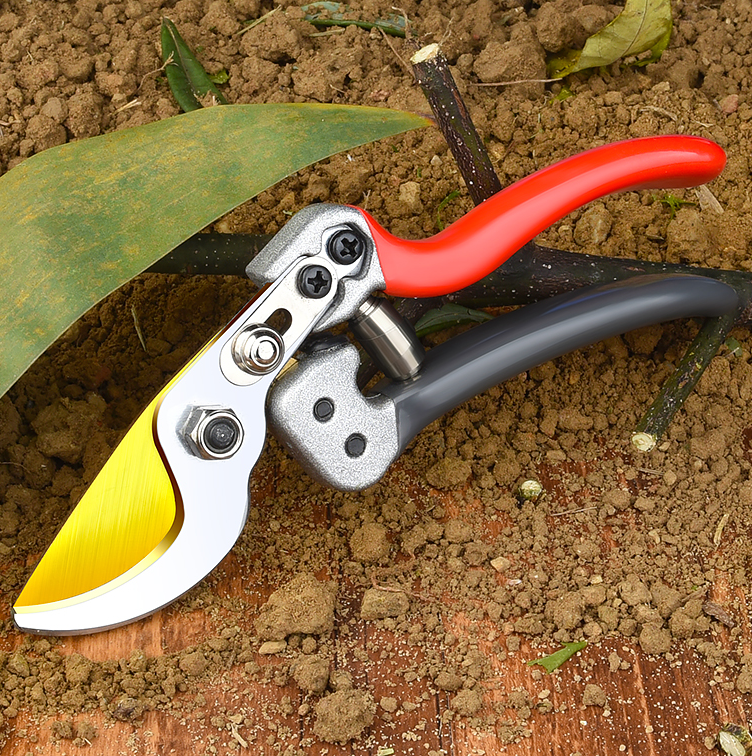 Hand pruners are best for cutting small stems, and they have scissor-like blades for clean cuts. There are also ergonomic handles for a more comfortable grip.
Use hand pruners on branches that are no more than 1/2 inch thick. Do not wrestle with the blade on large branches. You may damage the tool and the plant.
2. Needle-nose pruning shears
You most likely already have a good pair of pruning shears. But you may have noticed that when it comes to delicate pruning, they don't fit in tight places or are bulky.
Needle-nose pruning shears allow you to get into small areas and cut off a damaged leaf or two. They carry more weight than scissors when cutting woody plants and clipping fibrous stems from perennials. Once you see how handy they are, you'll be picking them up every time you go out in the garden.
3. Loppers
Stronger than hand pruners, but less work than a pruning saw, loppers take the middle ground. The longer the handles, the more leverage you have, so the larger the branch you can trim. Some loppers have ratcheting gears to assist you in cutting hard wood wood with less effort. These models often have anvil blades, where the cutting blade meets a flat surface of the opposite blade, much like a knife on a cutting board.
Loppers will cut branches from ½ in. to 1½ in. thick. Use bypass loppers for green wood, but anvil loppers to cut hard, dead wood because they tend to crush stems as they cut. Get loppers with telescoping handles to reach out of the way branches.
4. Hedge shears
With hedge shears, you can cut off a few stems at a time, or even a light cluster of branches. But they will prune indiscriminately, leaving stubs and partially cut leaves, so don't use them for precision pruning.
Hedge shears can cut branches 1/4 inch thick or less. Use them often to trim for a more formal look. They are also effective for deadheading flowering shrubs, or cutting back ornamental grasses in the spring.
5. Pole pruners
Pole pruners help extend your reach and make pruning trees easier. They operate similarly to regular saws and shears, except that to close the blades of the shears, you pull a corded pole.
You can use a pole pruner when you want to trim branches from trees or shrubs that are out of reach of other tools. Get one with a telescoping handle for a larger reach.
6. Pruning saw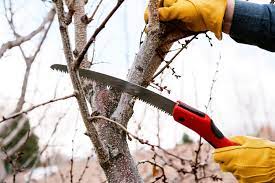 Pruning saws are great pruning tools for working on larger branches. Most are cut during the pulling process. This allows you to put some physical force into the cut and keeps the saw teeth from sticking. Folding pruning saws are a good choice because they are easier to store.
Use a pruning saw on branches between 1 inch and 10 inches in diameter. Choose a fine-tooth saw (8 teeth per inch) for green wood and a coarse-tooth saw (4 teeth per inch) for dead wood.
7. Pole saw
If you have a lot of trees to prune or maintain, a battery-powered or gas-powered pole saw is a worthwhile investment in order to avoid wear and tear on your arms. It has the ability to cut larger branches quickly, but can become a bit heavy after prolonged use.
Use a pole saw when cutting large, tall branches that can be tedious with a manual saw. When cutting branches above your head, remember to use protective equipment to avoid accidents caused by falling branches and debris.
Take the time to carefully select the right pruning tools that will cut cleanly, easily and comfortably in your hand. GarDepot is committed to providing the highest quality garden tools to customers around the world, contact us now to learn more!